A F Hill - why we're different
A F Hill is a different kind of solicitor. Different because we really do care about our clients and their wellbeing. Different because we offer experienced personal legal advice, with a modern and friendly approach, more personable. Different because we see things from your position, to help take the stress out of dealing with legal matters, without it being too complicated.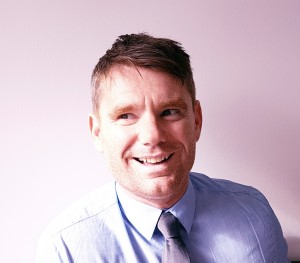 Andrew Hill
Our areas of expertise
Wills
The only way to ensure that wishes are carried out after death is to leave a will. If a person dies without a will in place, the law currently dictates how the estate is to be distributed, which can cause unwanted results. It is also important that, having made a will, it is kept under regular review to ensure that the will takes into account changing family circumstances.
Power of attorney
If you wish give people authority at a time when you may be unable to make decisions for yourself due to temporary or permanent mental incapacity then you should consider making a Lasting Power of Attorney immediately.
Probate and administration of estates
In order to administer the estate and collect in the assets of the deceased, PRs have to obtain a legal document to show that they have accepted the office and have legal authority to do this; this is called probate.
Court of Protection applications
If someone is mentally incapable of making a particular decision at a particular time and they have not made a Lasting Power of Attorney or an Enduring Power of Attorney the Court of Protection can be applied to and it will either make the decision itself or it will appoint a Deputy to make those decisions which the individual is unable to make.
Living Wills
This is a written statement where you may personally set out which treatments you feel you would, or wouldn't wish to receive if you were to lose mental capacity.
NHS Continuing Healthcare funding
A detailed factsheet explaining how we can help with issues around NHS continuing helathcare funding.
Useful links for our clients
Solicitors for the elderly - www.sfe.legal
Opening doors - www.openingdoorslondon.org.uk
Legal ombudsman - www.legalombudsman.org.uk
Unforgettable - www.unforgettable.org
A F Hill is Law Society Lexcel accredited and Andrew F Hill is Full Accredited member of Solicitors for the Elderly and is also a dementia friend.